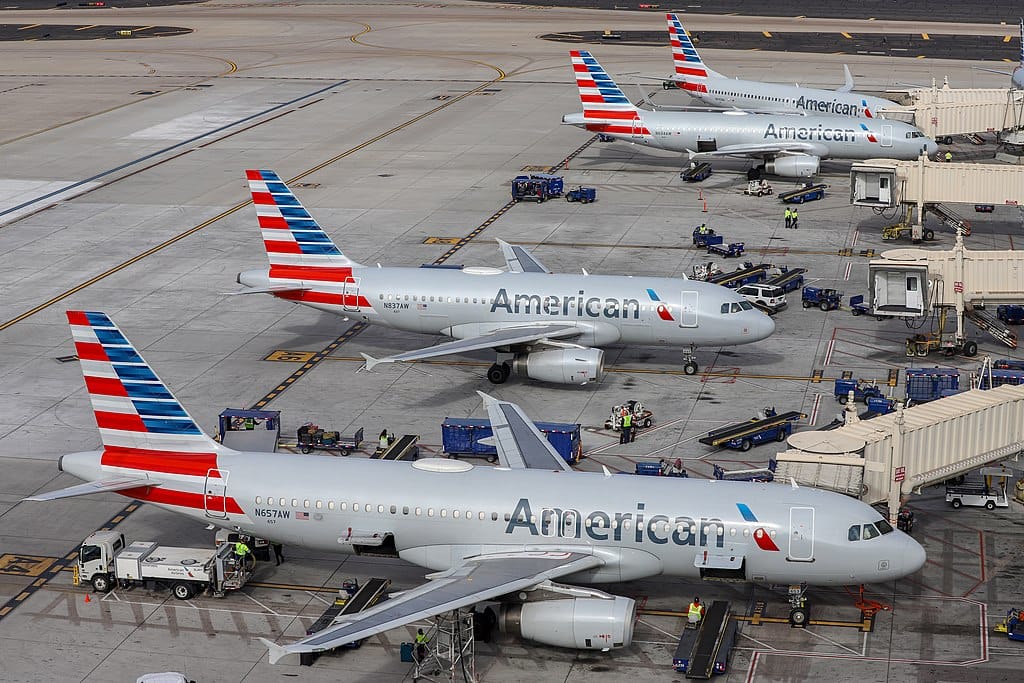 Speed and quality in a fast-paced sector
We help American Airlines build its brand presence by providing accurate and timely order fulfilment and delivery.
A brief introduction: American Airlines
American Airlines operates on a global basis with one of the biggest aircraft fleets of any commercial airline. Besides their own routes they are also part of the oneworld® network increasing their customers' worldwide reach and flight options.
The challenge
To be part of supporting the AA marketing activity across a number of marketing services in an environment which changes quickly as marketing plans develop.
Bravequest provide a range of marketing support services on an on-going basis including

Promotional goods fulfilment
Exhibition stock management
Event delivery and set up of specialist items
The solution
Bravequest has been supporting the AA EMEA marketing activity for seven years providing practical help using allocated account management and system support which integrate across all their service range while maintaining a high level of flexibility.
The benefits
We work in a way that makes us an extension to our customer's marketing team.
We actively look for improvements in the way that we operate.
Fixed pricing ensures that costs are known before work starts including budgetary transparency.
What the customer says:
"Having worked with Bravequest for several years they're an extremely dedicated bunch. Their facilities have support our events across Europe and their willingness to work and align with key American stakeholders in the business has helped to build an integrated and seamless merchandise order-delivery platform used across the region"

AA Marketing Co-Ordinator, EMEA